Here's whats going on around the rest of the NL Central Division:
Chicago Cubs
- Signed pitcher Ted Lilly, pitcher Jason Marquis and utility man Daryle Ward within the last week. Lost Juan Pierre to free agency but apparently
are keeping centerfield open
for top prospect Felix Pie,
or a trade for
Willy Taveras. Drafted former number one pick Josh Hamilton in the Rule 5 Draft, then immediately traded him. Also the Cubs
are considering
hiring an Asst. General Manager, a position that is not currently occupied in the organization. The Cubs have committed slightly under 300 million dollars this off-season to new players and their new manager, Lou Pinella.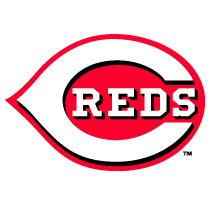 Cincinnati Reds
- Re-signed reliever David Weathers to a two-year deal. Acquired Josh Hamilton in exchange for cash from the Cubs following the Rule 5 Draft. Ken Griffey Jr. is
possibly considering
moving from center field to one of the corner spots, if the Reds ask him to. Homer Bailey, the Reds top pitching prospect, will get a shot at the fifth spot in the rotation but it isn't a good one according to manager Jerry Narron.
Houston Astros
- Jeff Bagwell, one of the greatest Astros ever, retired this week. Made one of the biggest moves so far this winter acquiring Jason Jennings from the Rockies, but were forced to give up Willy Taveras and two top pitching prospects. Lost Andy Pettitte to the Yankees and could lose Roger Clemens as well. Lost reliever Russ Springer, who signed with the Cardinals. Outfielder Luke Scott appears to be the Astros biggest trading chip with teams like the Tigers chasing the 28 year-old fiercely.
Milwaukee Brewers
- The Brewers
are considering trading
Geoff Jenkins and
are pursuing
Jeff Suppan. Despite reports of a move to center field, Rickie Weeks
will be staying
at second base. Have an open interest in Rockies infielder Clint Barmes, but there are contradicting reports on what they are willing to give up and if they really have a serious interest in him.
St. Louis Cardinals
- The defending champs
re-signed
Aaron Miles and non-tendered Rick Ankiel. Outfielder Juan Encarnacion
had surgery
on his left wrist but is expected to be ready for spring training. Signed Russ Springer away from Astros. Cards are still in the hunt for pitcher Mark Mulder and have interest in Joel Pinerio and Brad Penny, who could be available through trade. Are
interested
in Jayson Werth, who is a free agent.